Selma Stage Stop Visitor Center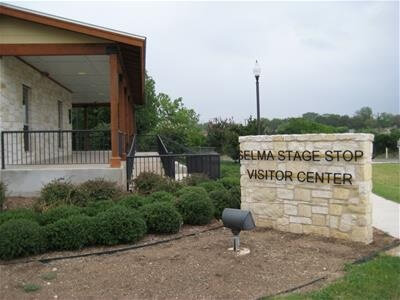 The City of Selma's Visitor's Center, the Stage Stop, is located at 9374 Valhalla. The Chamber (Schertz-Cibolo-Selma Area) maintains their second location there on Mondays and Wednesdays from 8am - 5pm with closing at lunch from 12-1pm.
Interested parties can find useful brochures and information on Selma, it's history as well as information on renting the Harrison House and other facilities. It is also the offices of the Selma Permitting Department.